Marvel has confirmed the amazing line-up for Thor: Ragnarok which includes Two-time Oscar®-winner Cate Blanchett who is set to play the mysterious and powerful new villain Hela, Jeff Goldblum as the eccentric Grandmaster, Tessa Thompson who will play classic hero Valkyrie and Karl Urban who will add his might to the fray as Skurge.
"The continuation of the epic Thor franchise will be powerful and unique, and with the additions of Cate, Jeff, Tessa, Karl, and Mark to the cast we have the makings of his most dangerous and heroic adventure yet," Producer Kevin Feige commented to Marvel. "The sheer, raw talent each of these actors brings to the screen can't be quantified. Having any one of them join the Marvel Cinematic Universe would be an honor, and having all of them is incredible."
Check out the concept art Marvel also released for the film below.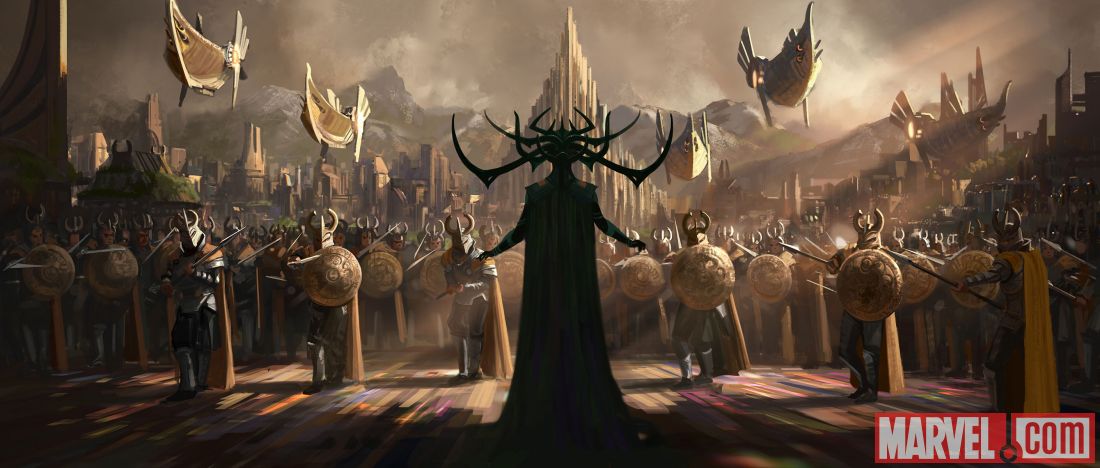 These amazing additions to the cast will join stars Chris Hemsworth (Thor), Mark Ruffalo (Bruce Banner/The Hulk) Tom Hiddleston (Loki), Idris Elba (Heimdall) and Sir Anthony Hopkins (Odin). Thor: Ragnarok is directed by Oscar®-nominated filmmaker Taika Waititi and is set for release on November 3, 2017.