Daredevil: New Elektra Poster & Clip
Following the release of a new Punisher poster for Daredevil season 2, Marvel have turned the spotlight on additional newcomer Elektra, played by Elodie Yung. Check out the actress in action below!
You can't escape the past. #Elektrahttps://t.co/AnAp1A4H0K

— Daredevil (@Daredevil) 24 February 2016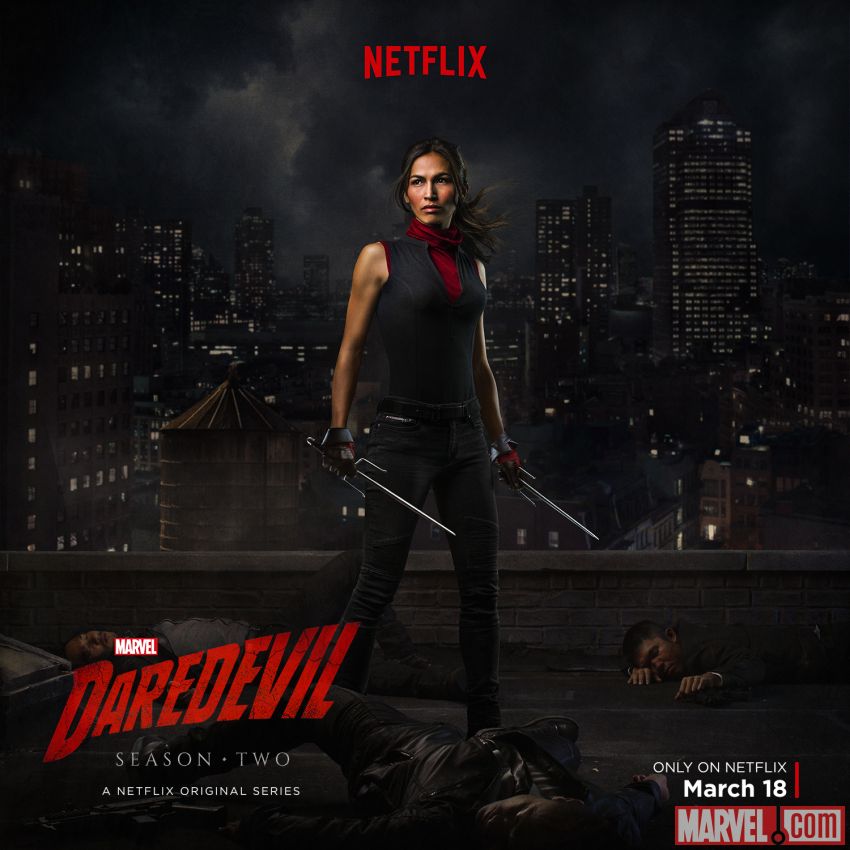 "At some point I needed to do some homework," Yung tells Marvel. "And I didn't know her before, I wasn't familiar with Daredevil, although I was watching the show long before I auditioned, so that was really the only thing I knew about this world. I found ELEKTRA: ASSASSIN and bought that and it was very inspiring, I thought, for this character. I was like, 'Whoa, what am I stepping into?' It's insane. After I read the first volume of ELEKTRA: ASSASSIN, I was like, 'What is it about, really?' I read the rest and then I had an idea of the essence of the character. Then I looked at DAREDEVIL #168, where [Elektra and Daredevil] meet. I started there in the books, in the comics."
"I really think I tried to capture the essence of the comics," she explains. "What I thought would be the essence of Elektra. And then, as any character that I play, I really tried to dig inside me and try to reach real emotions and transpose that in her world, in who she is. That's what I tried to do. The writers described her in one of our first meetings as a sociopath, so I had to look into what is a sociopath."
"Marvel's Daredevil" is a live action series that follows the journey of attorney Matt Murdock, who in a tragic accident was blinded as a boy but imbued with extraordinary senses. Murdock sets up practice in his old neighborhood of Hell's Kitchen, New York where he now fights against injustice as a respected lawyer by day and masked vigilante at night.
Season 2 of Daredevil premieres March 18th on Netflix.